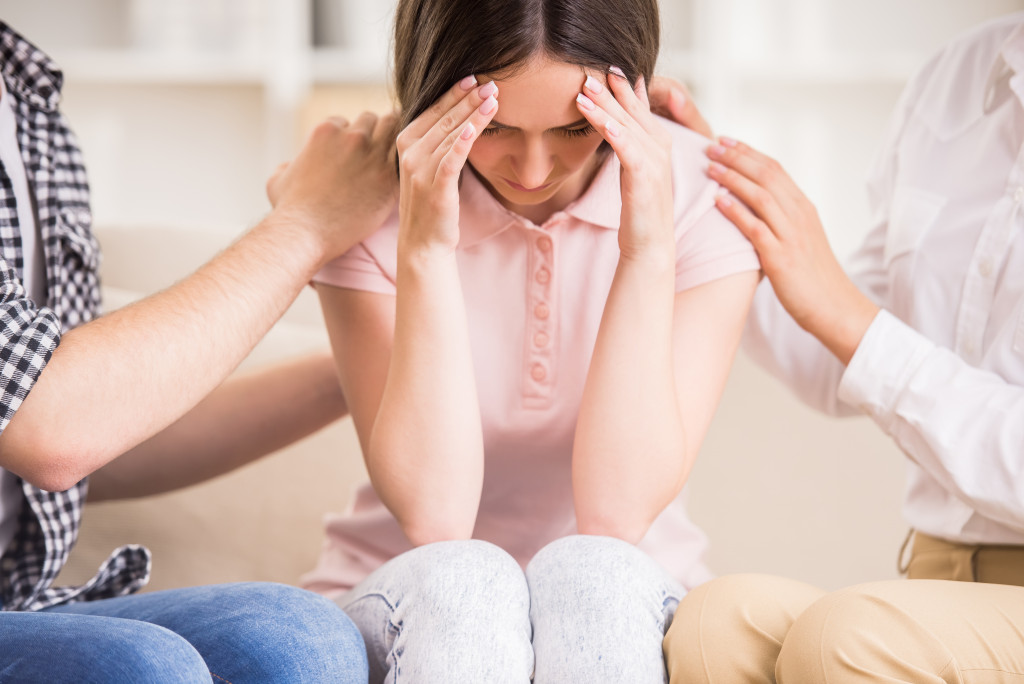 Anxiety is a natural response when facing a stressful situation. But when it is constant & interferes with daily life it is a disorder. Anxiety disorders are treatable. Efficacy and duration of treatment vary.
Symptoms — test
Since many anxious patients have more than one anxiety disorder and may also suffer from depression, substance abuse, or other co-existing conditions, treatment is highly individualized.
Generalized Anxiety Disorder (GAD):- pervasive worry & fear, nervousness & tension.
Panic disorder:– panic attacks in episodes, fear of another panic attack. Develops abruptly, peaks within 10 mins, last for 20-30 mins.
Obsessive-Compulsive Disorder (OCD):– unwanted thoughts/ repetitive ritualistic behavior that is impossible to control.
Phobia:– exaggerated fear of specific object/ activity/ situation.
Post-Traumatic Stress Disorder (PTSD):– increased anxiety & emotional arousal, re-experiencing the traumatic event, avoidance behavior. Develops following a traumatic event
Typical symptoms of anxiety include:
Mood – Feeling of apprehension
Cognitive – Decreased concentration and short term memory.
Behavioral – Restlessness, tremors, nervousness
Sleep – Sleep problems
Body – Racing of heart, dizziness, shortness of breath.
Treatment Options
A number of cognitive behavior therapies exist that address specific conditions
Pharmacotherapy
Complementary and alternative practices (Stress and Relaxation Therapies, Meditation, Yoga)
If you are suffering from anxiety symptoms, don't wait,  contact us to discuss help options.
(return to the main page)